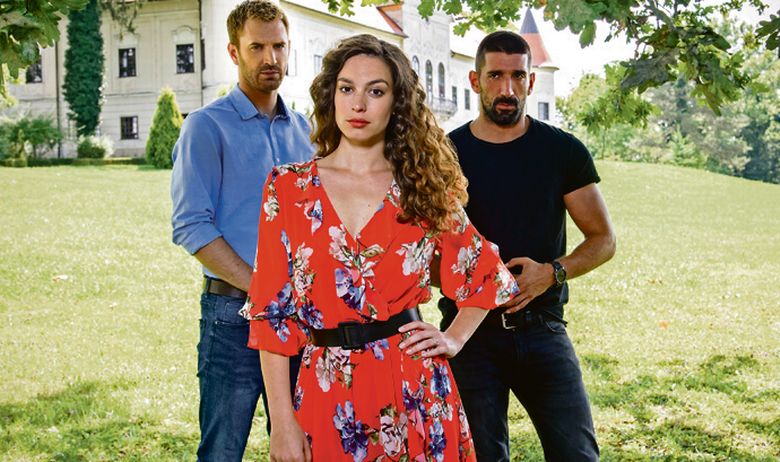 Saša planira vratiti novac mještanima koji su investirali u projekt "Otok".
Poziva Karla da s Borutom dođe na imanje i ponudi mu novac da se snađe nakon što preuzme krivnju na sebe i time omogući Lukino puštanje iz zatvora. Karlo to bijesno odbija. Julija saznavši gdje se skriva Luka, javlja to policiji.
Filip je u strahu kada se u gostioni pojavi odvjetnik koji ga traži, no ubrzo saznaje da je naslijedio imanje s konjima i novac od pokojne pratetke. Jedini je uvjet da mora istog dana otići iz Knežev dola i preuzeti nasljedstvo. Tužan što mora otići, Filip se oprašta s prijateljima i konačno smogne snage reći Valentini da je on pisao ljubavna pisma. Valentina ga poljubi i obeća da će ga posjetiti na imanju. 
Lola dolazi Karmeli pomoći sa spremanjem Ivanove odjeće i pronađu torbu s Ivanovim novcem koju je ostavila Ana. Karmela ipak odluči ne uzeti taj novac i želi ga dati domu za nezbrinutu djecu. 
Jelena i Lola dolaze pružiti Karmeli i Petru podršku na Ivanov sprovod. Lola i Saša se sreću na Marijinom grobu i podijele kratak moment nježnosti koji Saša brzo presiječe.
25.05.2020.