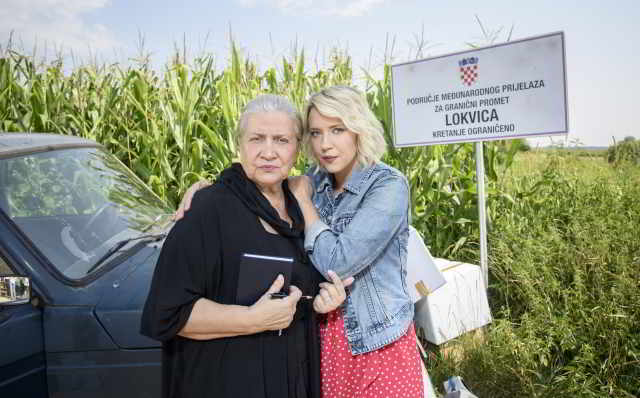 Petra pristaje na Zorkin plan da preko Tonija švercaju.
Kad Toni shvati da su ga iskoristili, to mu se svidi. Tomo brine za Marka pa odluči poduzeti nešto. Tomo fotka Marka i stavi ga na internetsku stranicu Vatrica.ba. Marka odmah krenu nazivati žene i muškarci, no ubrzo shvaća da je to Tomino maslo.
Ivana dolazi na ideju kako doći do novaca za auto. Želi sudjelovat u plesnom natjecanju i osvojiti nagradu. Međutim, Božo to odbija. Ivana vidi snimku Božine nesreće na plesu i shvaća njegov problem. Božo se otvara Ivani u vezi svoje traume i plesne prošlosti. 
Nediljko dobije ideju kako doći do novaca od osiguranja – opljačkat će vlastiti dućan. On i Andrija razbijaju bravu i insceniraju pljačku. No, Anđelka i Jure se nenadano vraćaju i Jure, misleći da napada pljačkaša, napadne oca. 
Marko je vidio Petru i Tonija kako se ljube i jako je ljubomoran. Tomo ga bezuspješno pokušava utješiti. Kad se Toni vrati s dejta, Marko ga udari šakom u glavu i slomi mu nos.
Gordana čuje da su Penave u financijskim problemima pa im odluči, na Mirelinu ideju, donirati odjeću.
12.11.2019