Na granici
U trendu
Na granici 42. epizoda 2. sezona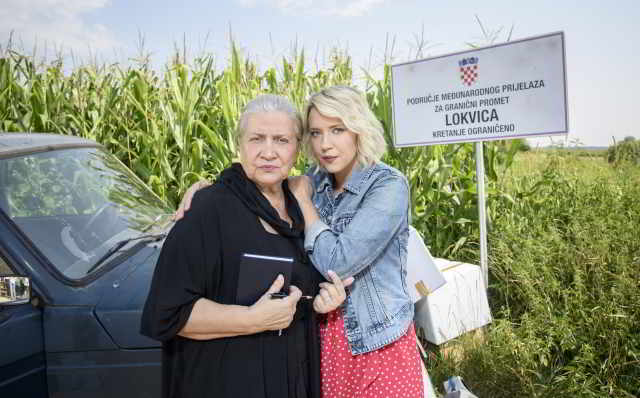 Iznervirana Petra prihvati Tonijev poziv za izlazak, ali odbija to nazvati spojem.
Tomo je u problemu nakon što je čuo da Petra i Toni izaze i sve čini da bi sakrio tu informaciju od Marka, koji uporno tvrdi da je prebolio Petru.
Na testiranju uzorka sperme utvrdi se da je Mijo praktički neplodan te mu vazektomija uopće ne treba. Ogorčeni Mijo optužuje Gordaninu hranu za uništenje njegovih spermija pa joj baca sve iz hladnjaka, zavjetujući se da će jesti samo meso. Nediljko prvi ulazi i obavlja bolan zahvat, a Andrija pobjegne kada ga ugleda u postoperativnom stanju. Nediljko je bijesan na Andriju, ne želi ga više nikada vidjeti.
Andrija i Mira idu Nediljku u Bosnu i vide kako Mate i Tadija, bez pregledavanja, puštaju Tonija preko granice. Zorka odluči iskoristiti Tonija za šverc i to predlaže Petri.