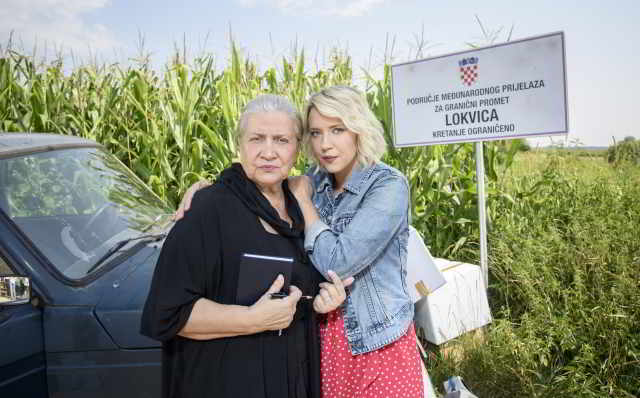 Na granici – 18. epizoda
SADRŽAJ:
Na Petrin prijedlog, vatrogasci odluče napraviti seksi vatrogasni kalendar i prodavati ga kako bi zaradili. Kada Tomo sazna da na slikanje nije pozvan Marko, odmah nanjuši zavjeru. Marko se ponudi za slikanje, no Andrija ga odbije.
U lokal dolazi Krešina cura za koju nitko iz sela nije znao, zgodna pjevačica Sandra, poznatija kao "Mala iz Karlobaga.
Gordana nagovori Miju da se kandidira za predsjednika DVD-a. Kada to obzani Andriji, on ga ismije, no Gordana ga ipak nagovori da ne odustane. Mijo, pun samopouzdanja, vraća se u dom želeći se slikati u uniformi zapovjednika, što Andriju zasmeta pa se potuku i tako ozlijede Sandri zglob. Ujutro, Stana obavještava Zorku o Sandri, Krešinoj curi, koja je zbog povrede prespavala u Matinoj kući. Zorka poludi i šalje Stanu da izvidi situaciju. Božo suoči Lidiju i Juru kako bi se pomirili, no oni se posvađaju još žešće i prekidaju.
Nediljko pokušava dovesti svoje poslovanje u legalne okvire. Kad uspije, odluči da mora imati Petru, koja ga je na to potakla, u svojoj kući.
Prethodnu epizodu serije Na granici pogledajte OVDJE.