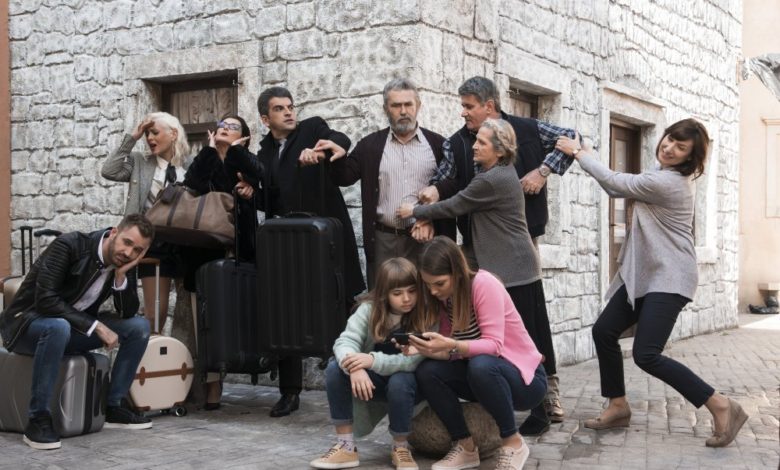 Kumovi (2022.) – 107. Epizoda
Sadržaj serije:
Valentina pokušava prikriti od Danice to što je muči.
Danica je sumnjičava, pa odluči ići s njom kod Gotovaca da vidi Janka.
Janko se odlazi naći s ministrom kako bi ispoštovao dogovor koji su sklopili, ali ima plan.
Macani su sretni što je deložacija prekinuta, ali Stipan je sumnjičav – misli da to nije kraj priče. Vinko se nada da se pomirio s Jadrankom, ali Jadranka govori da to nije tako. Ni Zvoni nije jasno što se dogodilo s deložacijom, a ministar ga uvjerava da je on kriv jer nije poštivao proceduru.
Pere se uzruja nakon što vidi da su joj selidbeni radnici uništili bicikl pa odlazi do Akrapa tražiti svoju odštetu. Tamo nalazi samo didu Akrapa koji ima ideju kako da joj se oduži za uništeni bicikl.
Mirjana se vraća s operacije pa je Zlatan presretan što je bolje i što se oporavlja.
14.9.2022.

Prethodnu epizodu serije Kumovi pogledajte OVDJE.