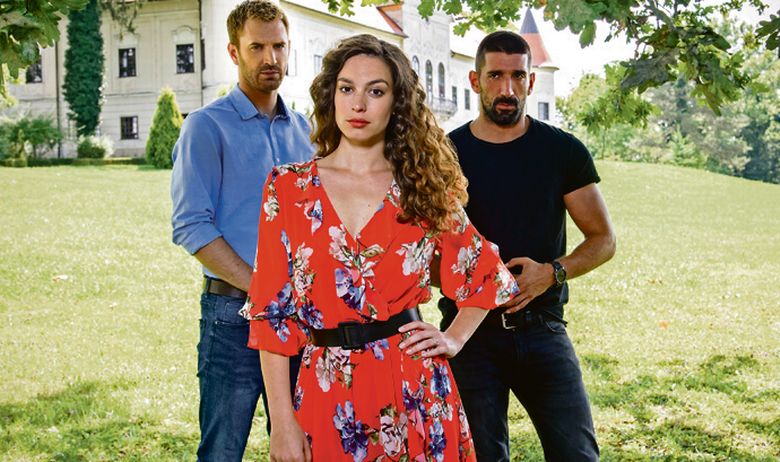 Lola se vraća na imanje, no sumnjičavi Ivan ne odustaje i nastavlja s praćenjem.
Lola odluči spaliti svoje crteže i u raspravi s Nadom otkriva se sve za što je Lola kriva… To čuje Ivan koji.
Julija dolazi po Maju ne bi li ju nagovorila da se vrati kući, no kad sazna da povratak ne uključuje Gorana, Maja odbija vratiti se. Julija je bijesna i okrivljuje Karla za sve. Maja ne otkriva istinu Goranu i traži od njega da nešto poduzme kako bi zaradili novac. Goran se lomi, a onda zove Crnog kako bi prihvatio posao.
Kad Ksenija vidi kako se Karlo razbacuje s vrijednim zaručničkim prstenjem za Tamaru, odluči posuditi novac od kamatara.
Tamara je povrijeđena nakon susreta sa sestrom na groblju, a još više nakon razgovora s Karlom koji bude grub prema njoj. Pokuša joj se ispričati, ali Tamara mu obznani koliku zaista moć Julija ima u kući. U želji da se suprotstavi Juliji koja mu se previše petlja u odluke, Karlo zove zlatara kako bi Tamari konačno kupio zaručnički prsten.
Igor saznaje od Filipa da ga je Irena vidjela s Crnim i shvaća da je to razlog zahlađenja odnosa. Odlazi do Irene i odluči razgovarati o tome.
28.01.2020.